Pakistan
Raiwind suicide bombing leaves nine including 5 police cops dead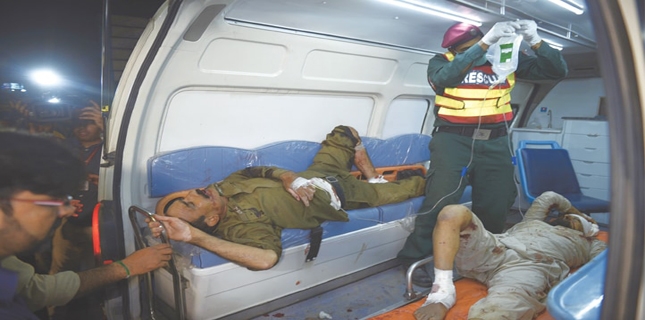 The death toll due to suicide bombing at Raiwind police check post rose to nine people, including five policemen. At least 20 persons injured in the Wednesday night explosion.
The suicide bomber blew himself up at the Nisar Police check-post near the Tableeghi Markaz after a cop tried to stop him from entering the venue where a bi-annual congregation was under way.
"It was at around 9:20pm when a teenage boy approached the police personnel. When a policeman tried to stop him, he blew himself up injuring all of the 12 police personnel present there," DIG Operations Dr Haider Ashraf told Dawn, adding that five of those cops, including two sub-inspectors, later succumbed to their injuries. He said that four civilians had also lost their lives in the attack, while the condition of some of those injured, being treated at various hospitals, is said to be critical. Those injured include an assistant superintendent of police (ASP) and two station house officers.
Dr Ashraf was of the view that the attacker had wanted to target the check-post set up to provide security to hundreds of the faithful who came from all over the country to attend the event.