Pakistan
4 FC personnel martyred in Deobandi takfiri terrorist attack in Quetta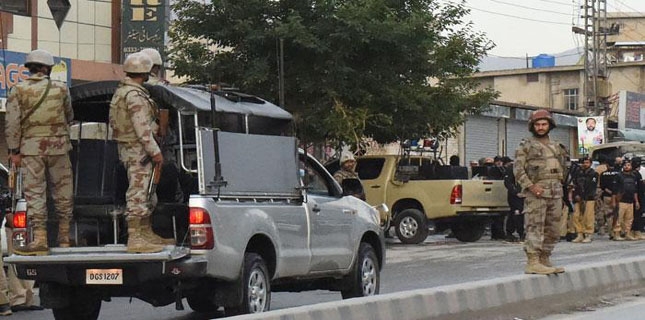 Four Frontier Corps (FC) personnel lost their lives when terrorists opened fire at their vehicle in Quetta on Wednesday. Outlawed Deobandi takfiri terrorist outfits such as Taliban, Lashkar-e-Jhangvi (ASWJ), Daesh or Jundullah, etc., had been claiming responsibility for attacks on innocent civilians and security officials in the provincial capital city of Balochistan province.
Deputy Inspector General (DIG) Quetta Razzaq Cheema said the security personnel were on routine patrol when attacked by miscreants in Dukkani Baba area of Sariab Road.
Police and personnel of other law enforcement agencies reached the spot as investigation into the incident went under way. Security was tightened in the area to apprehend the culprits involved in attack while the bodies have been shifted to Civil Hospital Quetta.
Police termed the incident as another act of targeted killing in the city.
Sariab Road is considered to be one of the most sensitive parts of the city. Miscreants have repeatedly targeted security personnel, police and pro-government people in the area.
Security and law enforcement agencies have recently faced several attacks in the city. At least seven people were killed on Zarghoon Road last month when a suicide bomber rammed into a parked police truck. Later, two constables were gunned down in a separate incident on the same road.