Pakistan
Some elements within power that be still back terrorists, says Allama Niaz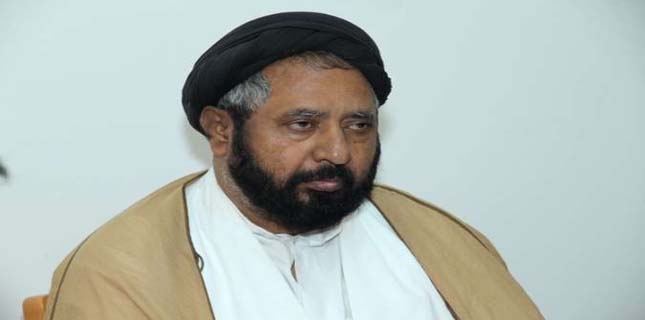 Renowned Shia scholar and jurist Allama Syed Niaz Hussain Naqvi has expressed his serious concerns over official invitation to and presence of banned terrorist outfit (AWSJ)'s terrorists/ringleaders at the Aiwan-e-Sadr (Presidency), saying that it seems that still there are some elements within the state authorities who back terrorists.
He said that 1826 scholars unanimously decreed against terrorism, suicide bombings, violent extremism but presence of the very terrorists at the formal launch of the unanimous religious decree and official national narrative against terrorism deeply shocked all peace-loving Pakistanis.
"Inviting terrorists to Aiwan-e-Sadr to attend the formal launch of that historic fatwa is nothing but tantamount to betraying the scared blood of martyrs of Pakistan," he said, adding that the (banned ASWJ's) terrorists themselves promoted terrorism and involved in massacre of innocent citizens. He said their presence gave a wrong message to the world because these terrorists deserve capital punishment in accordance with the official national narrative/unanimous fatwa and laws of Pakistan and humanity.