Pakistan
JUIF and JI revived MMA under their lust for power, Samiul Haq says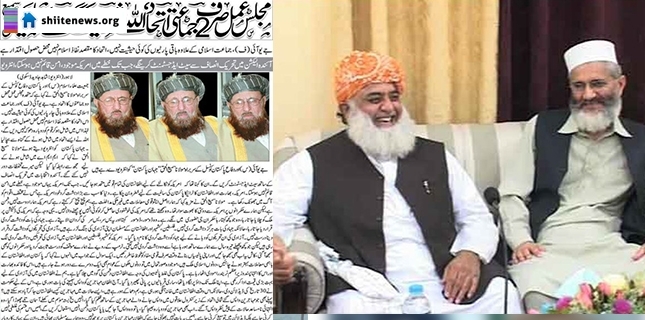 Deobandi party JUI-S chief Samiul Haq has said that JUI-Fazal and Jamaat-e-Islami (both Deobandi Parties) have revived Muttahida Majlis-e-Amal because of their lust for power and they are not sincere in enforcement of Islamic system through this alliance MMA.
"Thank God! God saved us from joining this alliance of vested interests in which no other party has any importance," he said, in an interview to an Urdu daily.
Deobandi cleric Samiul Haq further said that Shia party, Sunni Bralevi party and Ahl-e-Hadees party have no say in the MMA. He said since the MMA alliance is formed for power-hungry people, his JUI-S would not join because that would be tantamount to deceive people of Pakistan.
It is relevant to add here that Deobandi parties have been divided before the general elections 2018. Sami has formed alliance with Imran Khan's Pakistan Tehreek-e-Insaf.