Pakistan
MWM lashes out at govt for turning Karachi into heaps of garbage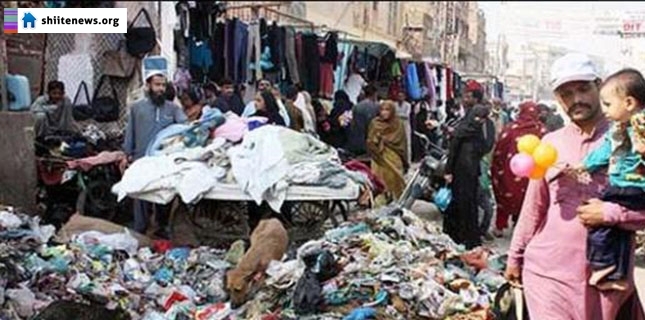 Majlis-e-Wahdat-e-Muslimeen has lambasted the Sindh Government and Karachi Metropolitan Corporation (KMC) for turning entire Karachi into heaps of garbage.
"Filthy sewage water is gushing out of gutters in many parts of Karachi. Heaps of garbage are seen everywhere all over the city," Syed Ali Hussain Naqvi, secretary political affairs, Majlis-e-Wahdat-e-Muslimeen Sindh chapter lamented, addressing a meeting with the Karachi chapter officials of political affairs committee.
He said that it seems there is no government, no organization in Karachi. He said that Karachi is economic capital city of Pakistan but its main roads are in a dilapidated condition. Due to garbage and overflowing gutters, Karachiites are exposed to epidemics and pandemics but the rulers are seen nowhere, he said.
Mir Taqi Zafar of Political Affairs MWM Karachi and Hassan Abbas of MWM Malir Political affairs committee also attended the meeting.