Pakistan
Shia student of Gilgit-Baltistan tortured to death in Lahore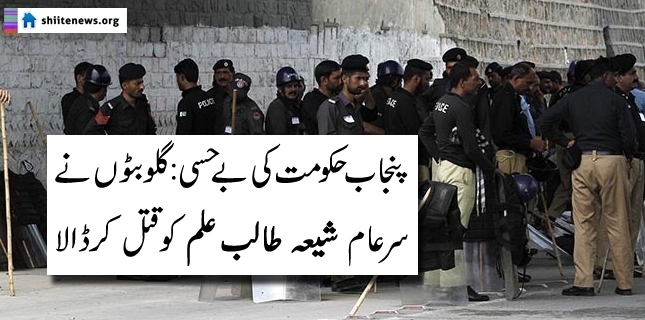 The hooligans of Lahore who are known as Gullu Butt tortured an innocent Shia Muslim student belonging to Gilgit-Baltistan severely to death.
Yawar Abbas was playing when a gang of four hooligans surrounded him and began thrashing him severely with firsts and sticks. They tortured him to death without any reason.
Lahore, the provincial capital city of Punjab province has emerged as the most intolerant city in Pakistan where PMLN government rules. The trigger-happy cops of police had killed 14 innocent political workers of Pakistan Awami Tehreek in Model Town while PMLN hooligan Gullu Butt was pictured attacking people and their properties under police protection.
The relatives of martyr Yawar Abbas have demanded capital punishment to the culprits involved in his brutal murder.