Pakistan
MWM MPA Balochistan refuses meeting with Prime Minister Abbasi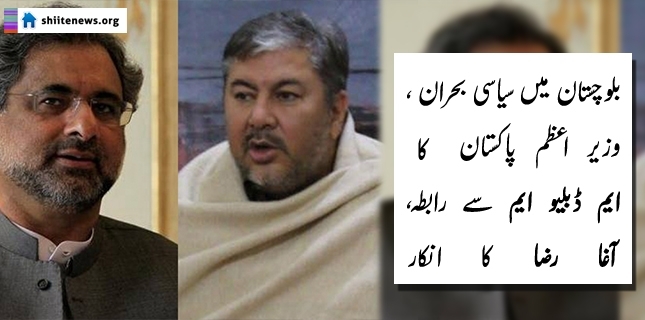 Agha Syed Mohammad Raza, Member of Provincial Assembly (MA) Balochistan who is also a leader of Majlis-e-Wahdat-e-Muslimeen, has refused a meeting with the Prime Minister Shahid Khaqan Abbasi that was desired by the latter.
The MPA from leading Shia party MWM has clarified his position saying that he had agreed with other MPAs who have expressed no-trust in the Balochistan Chief Minister Sanaullah Zehri because he has failed to deliver.
He said that the PMLN leadership and Prime Minister from the PMLN failed to notice the failure of Zehri and they took public concerned and complaints against him for granted. The Prime Minister should know he is too late, he said.
Many MPAs of Balochistan have favoured a no-confidence motion against Zehri.