Pakistan
US may withhold $255m Pakistani aid over Haqqani network operative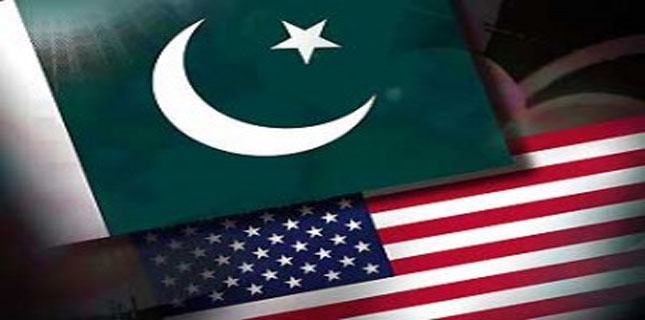 The Trump-led United States administration is contemplating withholding a $255 million in aid to Pakistan over what it feels is Islamabad's 'non-serious attitude' in helping counter terrorism in Afghanistan. The administration believes Pakistan's intransigence is signified by its "repeated refusal" to grant the US access to a Haqqani network operative, who was allegedly captured by Pakistani forces during an October raid to free a Canadian-American family.
American citizen Caitlan Coleman, her Canadian husband Joshua Boyle, and their three children had been rescued by Pakistani forces as their abductors attempted to move them in Pakistan's tribal areas. The family had spent five years in the Haqqani network's captivity. Also captured alive during the raid was one of the abductors who, the NYT report claims, was never mentioned by Pakistan but the US knows exists.
Citing an unnamed US official, the report further states that the Trump administration has reasons to believe that the said abductor could be key to getting more of its citizens freed from the Haqqani network, but that it suspects Pakistan does not want to disrupt the group's activities for the sake of its own internal security.
Since coming into power, American President Donald Trump has time and again questioned Pakistan's commitment to countering terrorism, telling its non-NATO ally it is obliged to help US.
Through Vice President Mike Pence recently, the White House again warned Islamabad that it has been 'put on notice.'
The report says the latest stand-off over the aforementioned Haqqani 'terrorist' might force Trump to follow through with his threats.
The report observes that until now, threats of sanctions against Pakistan have never truly been acted upon due to the support Pakistan has in the Pentagon. However, it says that may not be a factor anymore as members of Trump's National Security Council, including National Security Adviser Lt Gen H.R. McMaster and senior director Lisa Curtis, do not have the same favourable view of Pakistan.
The NYT recalls that Curtis, in particular, has been scathing in her criticism of Pakistan, going as far as suggesting in a February report she co-authored with disgraced ambassador Hussain Haqqani that "If Pakistan did not take steps to show its commitment to America's counterterrorism goals, Mr. Trump should strip it of its status as a major non-NATO ally."
The same report, however, also mentioned the head of the Pentagon's Central Command, Gen Joseph L. Votel, who, when quizzed about withholding Pakistan's aid, seemed to suggest that all is not lost and that a channel to work things out with Pakistan is still open.