Pakistan
Three Shia Muslims injured due to firing by ASWJ terrorists in Quetta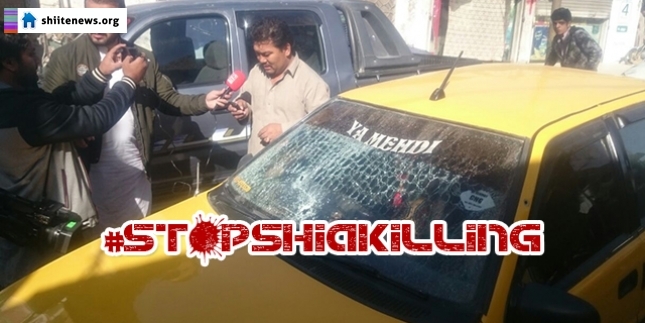 Three innocent Shia Muslims were critically injured in a targeted murderous attack on them by notorious takfiri terrorists of banned ASWJ/Lashkar-e-Jhangvi in Quetta, the capital city of Balochistan province on Saturday (today).
Three Shia Muslims were ambushed on Brewery Road near Hazara Town when they were in a taxi. They were rushed to hospital for treatment.
It is relevant to add here that Balochistan Home Minister Sarfaraz Bugti had claimed some days ago that the there was no more targeted murders of Hazara Shia Muslims but Saturday targeted attack falsified his claim.