Pakistan
Shia parties to begin sit-in outside Punjab CM House in Lahore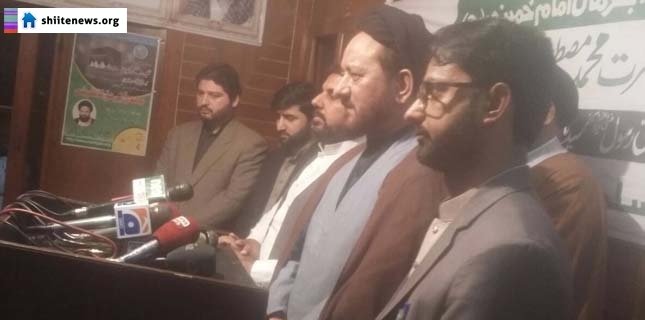 To register protest against the enforced disappearance of Syed Nasir Abbas Shirazi, deputy secretary general of Majlis-e-Wahdat-e-Muslimeen, Shia parties have announced to begin staging a sit-in in front of the Aiwan-e-Wazir-e-Aala in Lahore on Sunday December 10.
Leaders of Shia parties including Majlis-e-Muslimeen, Imamia Students Organisation, Shia seminaries, Imamia Organisation and others made this announcement at a joint press conference.
Allama Mubarak Mousavi and others told the media that Nasir Shirazi was not being produced despite the repeated orders of the Lahore High Court. They said that Punjab government was misleading the judiciary by false statements.
They said that they would continue their sit-in till the recovery of Nasir Shirazi.