Pakistan
Nobody will be allowed to import Middle Eastern war to Pakistan: MWM chief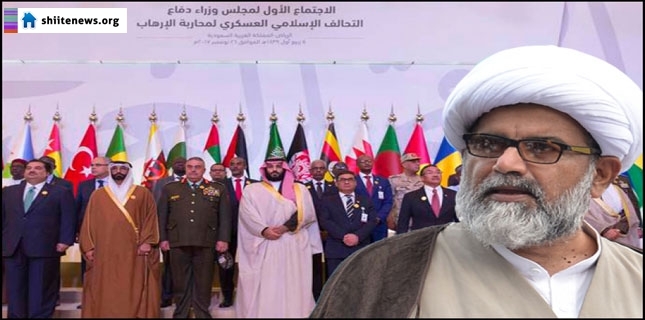 Majlis-e-Wahdat-e-Muslimeen (MWM) chief Allama Raja Nasir Abbas Jafari has warned that nobody will be allowed to import Middle Eastern war to Pakistan.
"Inclusion of Pakistan in Saudi-led military alliance is a deep-rooted conspiracy aimed at bogging the country down into another quagmire that will cause irreparable losses to the country," MWM chief said in his reaction to the Sunday opening of a meeting of defence ministers of the allied countries in Riyadh.
He advised the policy makers to learn a lesson from their Afghan policy that brought nothing but fallouts that Pakistani nation still suffer from.
Allama Raja Nasir asked the political and religio-political parties to play their much-needed role to get Pakistan out of the Saudi-led alliance that has been formed to harm the Muslim nations and it will never benefit any Muslim country.
He drew attention of Pakistan government to the Saudi monarchy's unilateral invasion and war that it imposed on Yemen and endearing the worst-ever humanitarian man-made disaster, famine and multiple diseases alongside obliteration of their infrastructure. He urged that all Pakistanis are well aware of the unending plights of Afghanis and Pakistanis that Saudi alliance with US brought due to their Afghan Policy in which Pakistan was also dragged in.