Pakistan
3 suicide bombers killed as Rangers foil terror attack on Imam Bargah in Rohri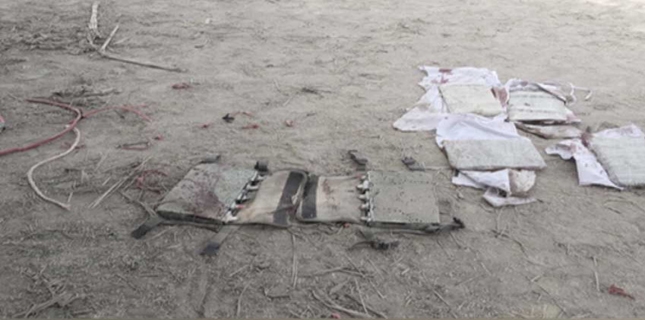 Pakistan Ranger (Sindh) on Friday killed three suicide bombers in Rohri who were planning to target the Bab-e-Karbala Imambargah, read a statement issued by the paramilitary force.
The "suspicious men" were signalled to stop by Rangers personnel at a checkpoint. "An exchange of fire took place when the suspicious men tried to escape," read the statement, adding that the three men were killed in the gunfire.
Rangers found suicide jackets on the men, which were diffused with the help of the bomb disposal squad.
Initial investigations revealed that the "terrorists were associated with a banned outfit" and their target for the "terror attack" was the Bab-e-Karbala Imambargah. The process to ascertain their identities is underway.
The Chehlum of Hazrat Imam Hussain and the martyrs of Karbala is being observed throughout the country on Friday amid tight security.