Pakistan
Another missing Shia returns home after Jail Bharo Tehreek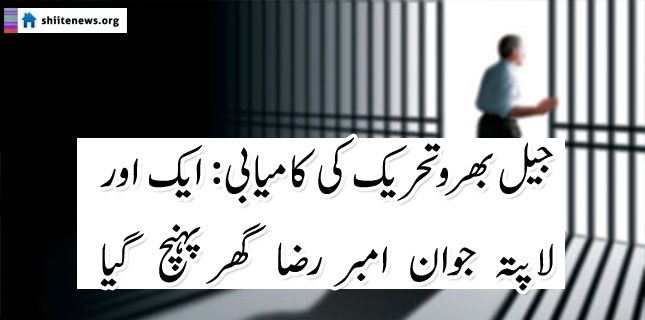 Ambar Raza, son of Mohammad Hussain, has reached his home in Karachi after having experienced enforced disappearance for a long time, relatives said on Sunday.
Analysts see such release of the missing people as a success of ongoing Fill the Jails Movement and Hunger Strike campaign launched by Shia leaders led by Allama Syed Hassan Zafar Naqvi.
Innocent Shia Muslims have also been subjected to enforced disappearance and now a few are released and some have been shifted to Jail from unknown place where they were subjected to enforced disappearance.