Pakistan
Imamia Students Organization president meet Allama Ahmed Iqbal Rizvi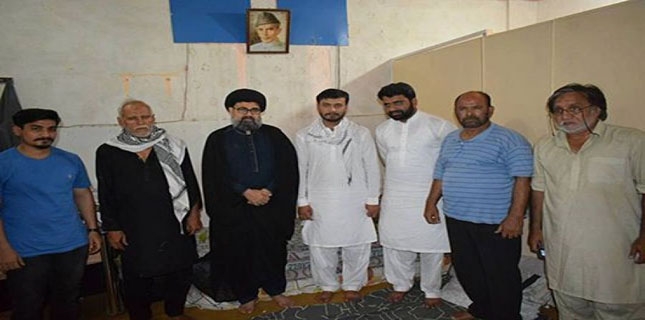 The incumbent and former central presidents of the Imamia Students Organisation (ISO) Pakistan called on Allama Syed Ahmed Iqbal Rizvi, deputy secretary general, Majlis-e-Wahdat-e-Muslimeen, to express their support to Fill the Jails Movement for release of missing Shias.
Ansar Mehdi, President and Sarfaraz Naqvi, ex-President of the ISO visited the Karachi police station where Allama Ahmed Iqbal has courted his arrest. They exchanged views with Shia scholar Allama Ahmed on the ongoing protest campaign.
The ISO Pakistan leaders expressed their solidarity with Allama Ahmed Iqbal and Allama Hassan Zafar and expressed hope that their unwavering struggle for the release of missing Shias would bear fruit.
They said that Shia youths, notables and scholars are patriot and loyal sons of Pakistan and they never ever remained involved in any sort of anti-state activities or terrorism. They said it was fundamental human right of all those Shia Muslims subjected to the enforced disappearances that they should not have been treated this way. They lamented that patriot and peace-loving law abiding Pakistani Shias were being equated with notorious terrorists and rebels of banned sectarian and ethnic separatist groups who have imposed a war on motherland Pakistan. They said it was unacceptable for Shia Pakistanis because they are children of founding fathers of Pakistan and adore their motherland Pakistan hence they cannot be equated the traitors and they must be released without any delay.