Pakistan
Karachi businessmen, Allama Nazir and others meet Allama Hassan Zafar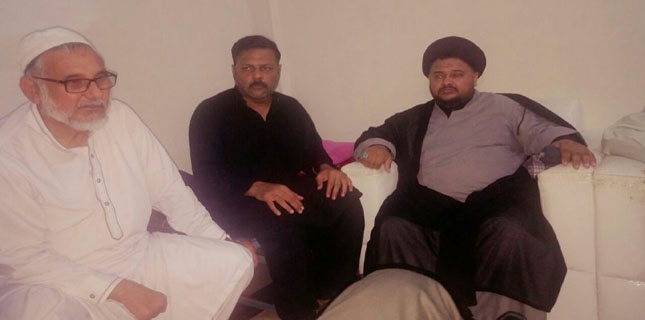 Sunni notables and business community of Karachi, Allama Nazir Hussain Taqvi and other eminent figures called on Allama Syed Hassan Zafar Naqvi, deputy secretary general, Majlis-e-Wahdat-e-Muslimeen who has courted his arrested in protest against the undeclared and illegal arrest and detention of innocent Shia Muslims.
Those others who met also included: Syed Rashid Rizvi of Pasban-e-Aza and Syed Sagheer Abid Rizvi of All Pakistan Shia Action Committee.
Allama Nazir, president Shia Ulema Council (SUC) Sindh chapter, and said two leaders are members of the Missing Shias Release Committee and support the Fill the Jails Movement led by Allama Hassan Zafar.
Sunni notables and business community also expressed sympathy and backed the legitimate demand that the illegally arrested and detained Shia citizens of Pakistan should be released.