Pakistan
Families vow to court arrest in protest against enforced disappearance of Shias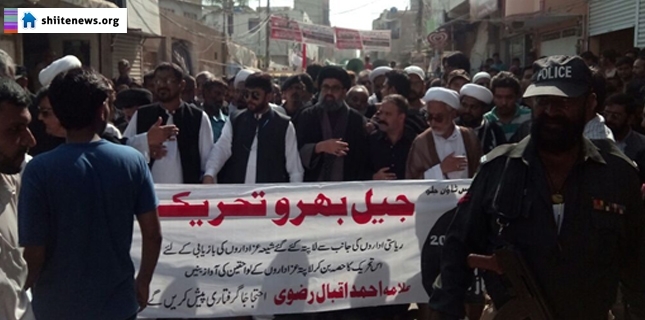 The families of the missing Shia Muslims have vowed to court their arrest in protest against the enforced disappearances of their bread-earners.
The members of the affected families thronged Abul Hassan Isfahani Road near Abbas Town and staged a sit-in to express their solidarity with Allama Ahmed Iqbal Rizvi, deputy secretary general, Majlis-e-Wahdat-e-Muslimeen who was going to court his arrest in second phase of the Fill the Jails Movement.
The relatives of the missing Shias said they were requesting the religious scholars that they should not court their arrest but order the families to court their arrest instead of scholars. However, the religious scholars have asked the families that they should not lose their hearts because it was a collective cause.