Pakistan
No ban on followers of any religion in Pak Army as it is national army: ISPR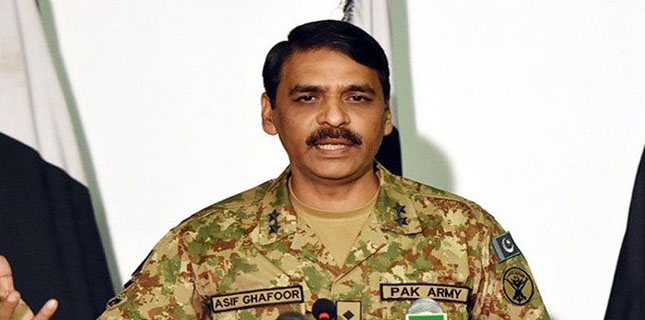 Director General Inter-Services Public Relations (ISPR) Major General Asif Ghafoor on Thursday said there is no restriction in the military which allows only people from a specific school of thought to join its ranks.
Speaking to a private news channel, the DG ISPR said the military also has Christian, Hindu and Sikh personnel among its ranks.
"We very proudly say that Pakistan Army is the best example of national integration. When we join the Army and wear the uniform, then we are only Pakistani soldiers, irrespective of our religion, province or clan."
The DG ISPR stressed that there is a need to sit together and discuss the country's economy. "The security of the country and its economy are deeply linked with each other."
Major General Ghafoor said the economy is affected if the circumstances are not good.
Commenting on the war against terrorism, the DG ISPR said several countries have given up their fight against terrorism.
He added that the terrorists have become aware that they cannot enter into and hide in Pakistan.