Pakistan
PTI leader announces support to Jail Bharo Tehreek for missing Shias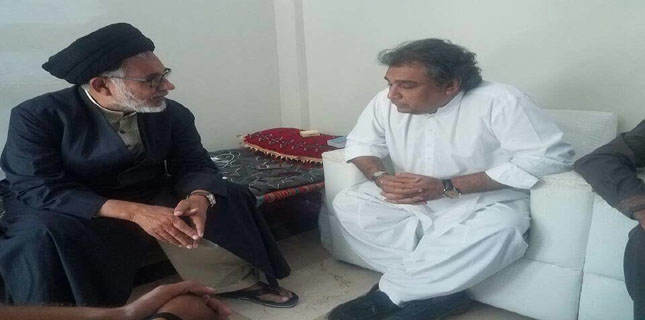 Pakistan Tehreek-e-Insaf leader Syed Ali Zaidi called on Allama Syed Hassan Zafar Naqvi at the Baghdadi Police Station/SP City Office yesterday to express solidarity with him for his Fill the Jails Movement on the issue of missing Shia Muslims.
Ali Zaidi said that it was a legitimate demand of the heirs of the missing Shia Muslims that they should be produced in the court if they were named in any criminal case or they be released forthwith and there must be no third option in the case of these missing people.
He said that PTI believes in rule of law hence he supported the peaceful protest of the supporters of the missing Shias since their genuine demand is in accordance with the law and the constitution of Pakistan.
Allama Hassan Zafar thanked him saying that freedom is inalienable right of those Pakistani Shias who were subjected to enforced disappearances. He said that the Constitution and law of Pakistan don't allow unwarranted arrest and undeclared detention of any citizen. He demanded release of all missing Shias.