Pakistan
Rallies in Karachi to mark solidarity with Jail Bharo Tehreek for missing Shias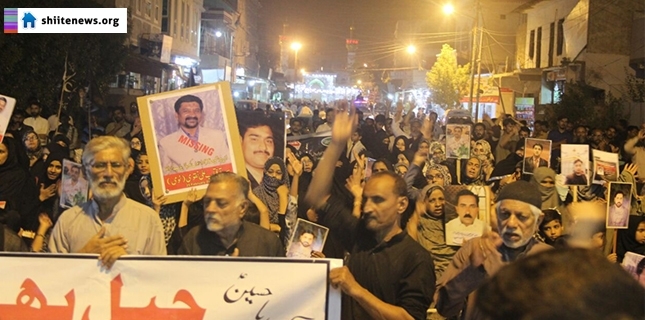 The affected families and their supporters staged rallies in Karachi to express their support to the Fill the Jails Movement that has been launched for the recovery and release of missing Shia Muslims.
The rallies were taken out in Jafar-e-Tayyar Society Malir and Korangi No.2 where thousands of the protesters were raising slogans against the enforced disappearance of innocent Shia Muslims. Many were carrying the portraits of the missing persons, banners and placards inscribed with demands for immediate release of illegally detained Shia Muslims.
Allama Nishan Haider Sajidi, Allama Ali Anwar and president of Jafar-e-Tayyar Society spoke at these rallies. They said that each Pakistani citizens has been granted fundamental human rights including right to freedom and right to legal defence if there is any charge framed against him.
They said it was unfortunate that freedom of some 136 Shia Muslims was usurped and they were subjected to enforced disappearance. They said that their undeclared arrests and illegal detention made lives of their dependent families miserable and that was tantamount to collective punishment of 136 families across Pakistan for a crime they have never perpetrated.
They demanded immediate release of all such missing Shias who were subjected to enforced disappearance.