Pakistan
Allama Hassan Zafar refuses to end Fill the Jails Movement as Minister meets him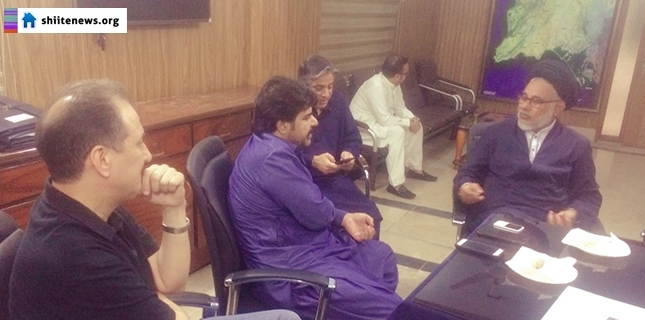 At a police station in Karachi, Allama Hassan Zafar Naqvi told Sindh Minister Nasir Hussain Shah that Sindh Chief Minister and his government can play the role of bridge between him and the agencies who picked up innocent Shia Muslims and detained them illegally because Sindh government will not be able to ensure their release on its own.
"Sindh Government itself is helpless in this matter but you can play the role of bridge between the victims' families and the agencies," he told Nasir Shah who met him in Baghdadi Police Station yesterday.
Nasir Shah requested Allama Hassan Zafar Naqvi that he should end the Jail Bharo Tehreek and he and his Sindh government ensure release of the Shia Muslims subjected to enforced disappearance.