Pakistan
SUC files petition in LHC to challenge FIRs against Azadari in Punjab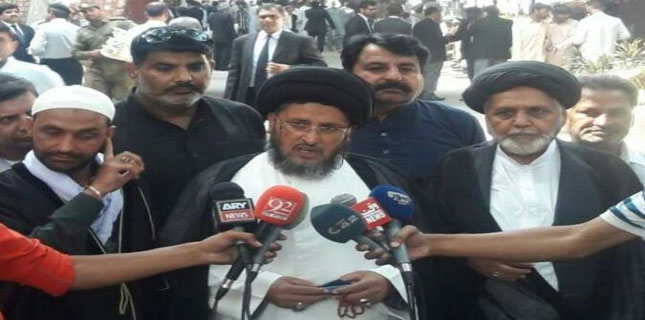 Allama Sibtain Sabzwari, president, Shia Ulema Council, Punjab chapter, has filed a petition in the Lahore High Court challenging the FIRs and obstructions against the holding of azadari (sacred mourning) in commemoration of the Martyrs of Karbala in all over province.
The copies of more than 60 FIRs have been attached with the petition filed by his lawyer Chaudhry Irshad Ahmed Cheema. These false cases were registered against Azadari during last 3 years.
"Azadari is our civil and constitutional rights. Biased police tried to harass law-abiding peaceful Shia Muslims when they held mourning congregations even inside their houses and it is not acceptable for us," he said talking to the media at the LHC premises.
Allama Syed Sibtain lamented that even women mourning congregations were not allowed and they were victimized under 16 MPO or through wrongly inclusion of their names in the lists of the fourth schedule. He said that these negative tactics were also against the law because denying citizens their civil rights or any constitutional/legal rights was itself unlawful. Hence, he challenged the unlawful and unjustifiable negative tactics of biased Punjab government and police against Azadari.