Pakistan
Sindh-wide protest on Friday to express solidarity with Allama Hassan Zafar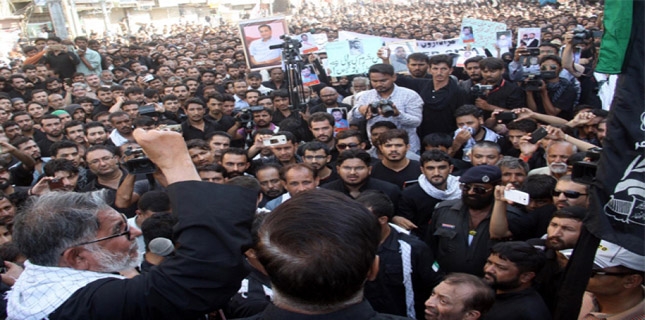 While Allama Hassan Zafar Naqvi, secretary general of the Majlis-e-Wahdat-e-Muslimeen, will offer himself to police for arrest to express solidarity with the illegally detained innocent Shia Muslims on Friday October 6, his supporters have planned to observe protest rallies and demos in all over Sindh to mark support for "Fill the Jail Movement."
Yaqoob Hussaini, deputy secretary general, MWM Sindh, has announced that protest rallies and demonstrations would be held after Friday prayers in all districts of Sindh province.
He said that patriot and innocent Shia Muslims including youths, notables and scholars were illegally picked up from their houses and had been put behind the bars without any case against them. He said that it was the worst sort of human rights violation that loyal sons of Pakistan have been detained illegally and they have not been produced in any court of law and even their families were not informed about their whereabouts.
He said that Allama Hassan Zafar Naqvi had set a precedent of valour and altruism by offering himself for the arrest to mark solidarity with the ill-fated loyal sons of Pakistan and now it is obligatory on entire humane and peace-loving patriot Pakistanis to play their role by supporting this noble cause for the release of innocent Pakistani brethren.