Pakistan
5 Daesh, al-Qaida terrorists killed in shootout with Karachi police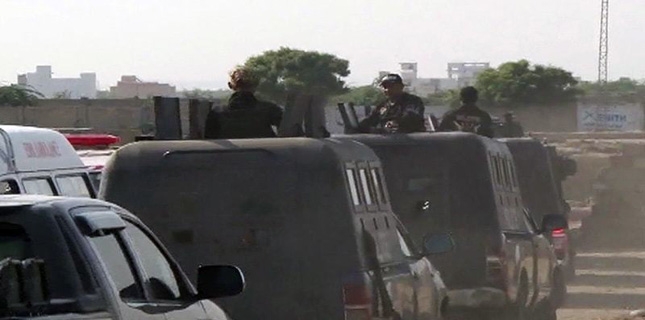 Karachi police on Thursday said to have killed five Wahhabis-allied Deobandi terrorists of banned Daesh and al-Qaida during a shootout in the Sachal area of the city.
Talking to the media, Senior Superintendent of Police (SSP) Malir, Rao Anwar said that police had conducted an operation after receiving a tip-off from intelligence agencies. He said that the killed "terrorists" belonged to Al Qaeda and the militant Daesh group.
The militants were involved in bank robberies and murders of army and police officers, he said, adding that they had links with Saad Aziz, who was awarded death sentence for his involvement in Safoora Goth bus carnage and murder of prominent human rights activist Sabeen Mahmud.
One of the "terrorists" was an engineer and "belonged to a good family", the officer said.
He also claimed to have arrested two militants during the operation.
Anwar said that police had recovered a remote control car along with three suicide jackets and weapons from the alleged militants, adding that they were also "experts at building drones".