Pakistan
Banned terrorist outfit stage rally in Karachi challenging the writ of the State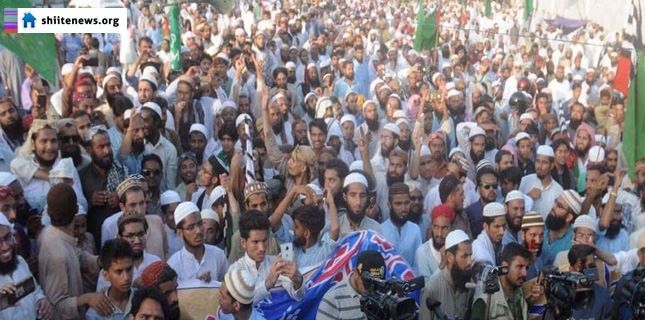 ASWJ that was banned for terrorism and violent extremism staged a rally challenging writ of the State in Karachi on the first Moharram.
Ringleaders of banned Deobandi takfiri terrorist outfit ASWJ made provocative speeches but neither Sindh government nor Sindh Police and Rangers took action against them. Takfiri fanatics raised slogans against Shia Muslims also as per their traditions.
Patriot and peace loving Pakistanis condemned the takfiris and also denounced the power that be over mockery of state writ in Karachi. They said that takfiris were being patronised by the state officials and their rally in Karachi Lasbela Chowrangi proved it.