Pakistan
Pakistani youths can become role model abandoning Western culture: Panahiyan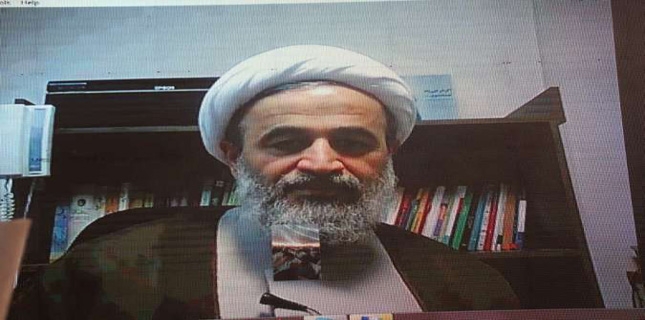 Renowned Iranian religious scholar Ayatollah Ali Raza Panahiyan has said that Pakistani youths can become ideal for the world youths by abandoning the Western culture like they rejected the Western values in the past also.
He expressed these views in his video-link address at the annual convention of the Imamia Students Organisation on Saturday. He said it is easy to work alone in individual capacity but organisatonal work is difficult but organized and collective work has its own merit and it is blessed method.
He urged youths to pay attention to foolproof and careful planning for present day requirements and future. He said that Down with US slogan of Pakistani youths was very much effective and the sloganeering youths are more powerful than this slogan. He said that enemies plotted terrorism and sectarianism but they failed in promoting nefarious sectarian agenda due to counter efforts of Pakistanis.
Eminent scholar Panahiyan further said that oppressed Muslims are triumphant in all the conflict zones such as Yemen. He said that enemies of humanity are enemies of Islam and Muslims and they failed in their nefarious designs. He said that they had no idea of those pious youths who are on the frontline of this war for oppressed nations and humanity.
He urged Pakistani youths and Shia Muslims to cooperate with the government in sorting out the problems of the masses and the nation because Supreme Leader of Islamic Revolution Grand Ayatollah Seyyed Ali Khamenei had advised Hezbollah to cooperate with the Christians-led Lebanese government in resolving the issues of their nation.