Pakistan
Quetta: Two Shia martyred by Nasabi's terrorists of Sipah-e-Sahaba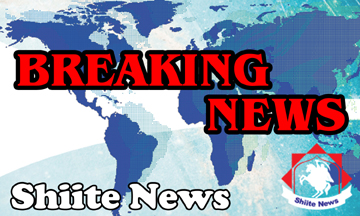 The target killing of Shia Muslims in Balochistan continues with two more Shia Muslim Hassan Ali and Shuja Ali martyred by the terrorists of outlawed Nasabi's outfit Sipah-e-Sahaba and Taliban.
According to the Shiite News Correspondent, two brothers   namely Hasnain Ali and Shuja Ali were martyred by the firing of Nasabai's motor bikers near Liaqat Bazaar while one person Naveed Ali was injured in the incident.
Deceased are said to be the nephews of Kandahari Imam Bargah's president Mohammad Ali Lala and the injured Naveed Ali is the son of Mohammad Ali Lala. Bodies have been shifted to Civil Hospital Quetta, while the injured has been taken to a private hospital after initial treatment at the civil hospital.
Security forces cordoned off the area after the incident, preventing the people to go near the crime site.
The ulterior motives of the terrorist is to terrorize, the innocent Shia community by continious target Killing in Balochistan, Quetta, Karachi and Other parts of the Country , as the Nasabi's terrorists organizations Punjabi Taliban , Sipah-e-Sahab , Lashkar Jahngvi have been heavily funded again and therefore they have regrouped in every parts of the country to create destablize the country through creating unrest and chaos.