Pakistan
CTD struggles to pinpoint whereabouts of escaped LeJ Terrorists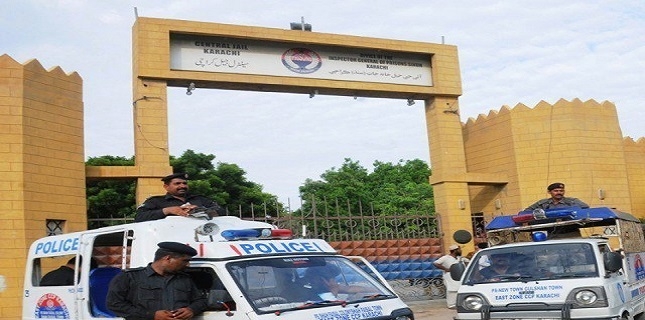 Investigators probing the jailbreak of the two members of banned militant group Lashkar-e-Jhangvi (LeJ) from Central Jail, Karachi remain puzzled over the whereabouts of the two hardcore terrorists.
Conflicting reports have suggested that the militants are either still in the country or in Afghanistan, as one militant phoned his family using a SIM card of Afghanistan.
A senior official of the Counter-Terrorism Department (CTD), who wished not to be named, said that the escaped militants have seemingly managed to leave the country and reached Afghanistan after staying in parts of Pakistan.
"We are looking to constitute a federal-level team comprising officials of CTD and intelligence officials to go to Afghanistan for the apprehension of the militants. We are also looking for using diplomatic ties in this regard," the CTD official said.
The two LeJ militants, Shaikh Muhammad Mumtaz alias Firon and Muhammad Ahmed Khan alias Muna, who were arrested over the killings of law enforcers, Shia community members and Muttahida Qaumi Movement workers in 2013, escaped from Central Jail, Karachi on June 13. Following their escape, a dozen jail officials, including Prisons Superintendent Ghulam Murtaza Shaikh, Deputy Superintendent Fahim Memon and Assistant Superintendent Abdul Rehman Shaikh, were suspended and later arrested for paying negligence over the incident.
According to the investigators, the location of the escapees was last traced at Khuzdar area of Balochistan. "They [the LeJ militants] reached Abbottabad first, then they reached Sindh and were last located at Khuzdar," said another senior CTD official. "However, we still believe that they are in Pakistan. They are most probably in Wadh area of Balochistan instead of Afghanistan, as Wadh is safer for them," he said.
The officer said that it is very difficult for CTD to go alone in Wadh as it is a no-go area for the law enforcement agencies and the local agencies of Wadh are also not cooperating with Sindh's CTD.
"It seems that they [the militants] tried to dodge us by using an Afghanistan SIM as they knew that their families are under observation," explained an officer. "But one thing is common, which is that it is difficult for us to arrest them whether they are in Wadh or Afghanistan."
The investigators suspected that militants from the Naeem Bukhari group of LeJ helped the two men escape from the jail and the imprisoned prisoners of LeJ, including Akram Lahori, Hafiz Qasim Rasheed, Durki Shah and the airport attacker facilitators – Sarmad Siddiqui and Nadeem Burger – also played a vital role in the jailbreak.
The investigators said that the main objective of the escape has yet to be ascertained. "We are still trying to understand why these two militants were chosen for fleeing and what now would be their role in the terrorist mafia," said an officer. "They have definitely been selected for some important reason," he said.