Pakistan
People have rejected Nawaz Sharif, says Allama Raja Nasir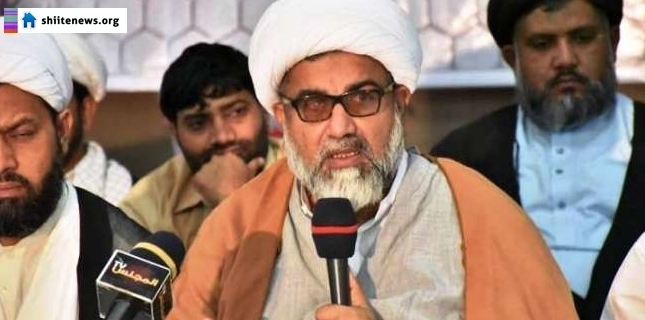 Allama Raja Nasir Abbas Jafari, secretary general, Majlis-e-Wahdat-e-Muslimeen, has said that disqualified Nawaz Sharif cannot hoodwink people because people have rejected him by turning a deaf ear to his call for participation in his cavalcade.
"Rawalpindi is a city of 3 million souls but no more than ten thousands of people came out to see his rally that has vindicated the judgment of the judiciary against him," Allama Jafari said in his reaction to the Nawaz-led motorcade.
He said that Nawaz Sharif was orchestrating his sham popularity on the pretext of 2013 elections results but that was an engineered mandate because people had not voted him. He said people again gave their verdict against him by choosing to stay away from his rally.
MWM chief said that Nawaz party was uploading images of people attending Mumtaz Qadri's funeral or Sikh's congregation to make people fool about participation of people in Nawaz rally but people were aware of these ridiculous tactics.
He demanded that cases be registered against all those who have made speeches against the judiciary over its judgment to disqualify Nawaz Sharif.