Pakistan
Another pro-Saudi party agrees to revive alliance to advance monarchy interest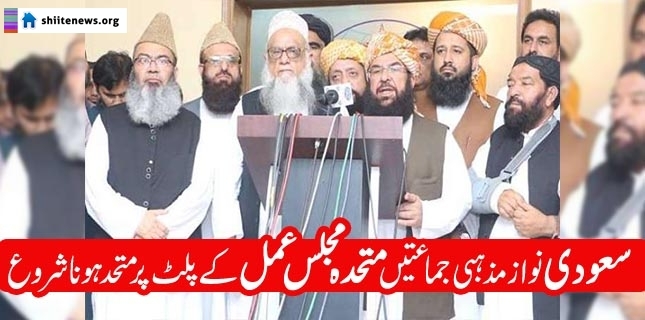 Jamiat Ahl-e-Hadees Pakistan has agreed with the Deobandi party JUIF to revive Muttahida Majlis-e-Amal in what appeared to serve the Saudi monarchy's interests and strengthen Saudi lobby in Pakistan.
Sajid Mir, chief of Ahl-e-Hadees (or Wahhabi party) agreed with it when Abdul Ghafoor Haideri of JUIF floated this idea in a meeting with him in Lahore.
Reports had it that pro-Saudi parties were asked to join hands to block the potential opponents of Saudi interests in Pakistan. These Deobandi Wahhabi parties are trying to mislead people in the name of Islam but their real agenda is to defend Saudi monarchy.