Pakistan
Senator Rehman Malik and media not allowed entry into Parachinar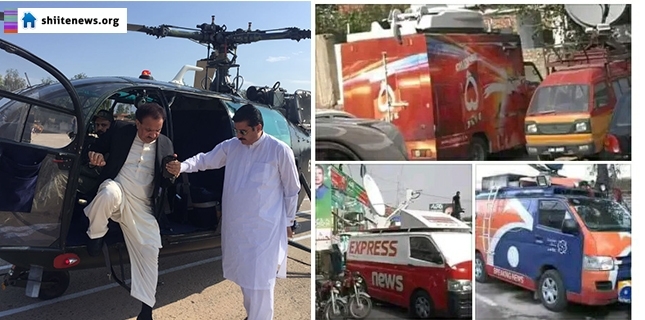 Former Federal Interior Minister and now Senator of Pakistan Rehman Malik and many media persons were not allowed to go to Parachinar on Thursday. They wanted to express solidarity with the victims of terrorism and coverage of the sit-in protest, respectively.
The FC officials stopped them and asked them to return. It is relevant to add here that one Colonel Umar had been accused of ordering firing at the peaceful protestors in Parachinar.
Shia Muslims of Parachinar have expressed their dismay over the inaction against the delinquent and trigger-happy officials. Shia Muslims were protesting against takfiri terrorists who perpetrated twin blasts in Parachinar leaving many innocent Shia Muslims dead.