Pakistan
More than 1000 rallies to be taken out on International Quds Day: MWM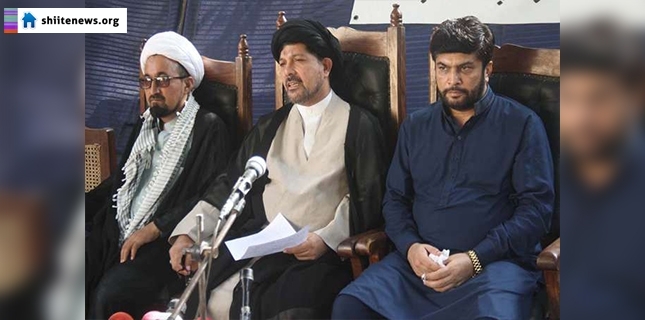 Allama Baqar Abbas Zaidi, a leader of Majlis-e-Wahdat-e-Muslimeen has announced at a press conference yesterday that more than 1000 rallies would be staged to express solidarity with the oppressed people of Palestine.
On the occasion, Maulana Sadiq Jafari, Ali Hussain Naqvi, Mubashir Hasan, Mir Taqi Zafar and Allama Ali Anwar Jafari were also present at Karachi Press Club.
The MWM leaders said that all is set to observe Youm-ul-Quds on the last Friday of Ramazan that is 27th Ramazan or June 23.
They demanded of the government to announce observance of Youm ul Quds as an official event of the State of Pakistan and host rallies in all over Pakistan.
They said that main Quds rallies would be staged in Karachi and Islamabad where central leadership of the host parties and allies would lead and speak at the rallies.
They condemned the regimes who declared the legitimate national resistance of Palestinians and Lebanese who are fighting for the liberation of their occupied land while illegitimate and fake Israeli state has occupied Palestine, al-Quds and parts of Lebanon and Syria. They condemned Israel and US for their anti-Palestine actions.