Pakistan
PPP government accused of removing pro-Palestine wall chalking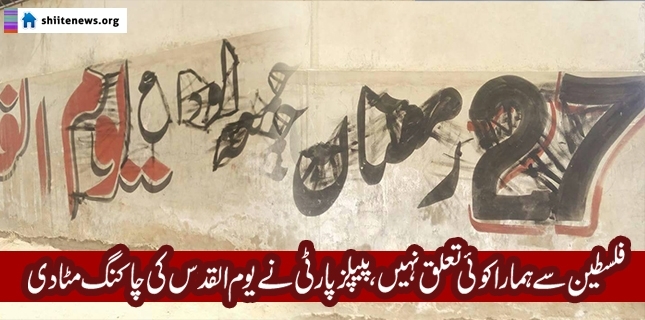 Pakistan People's Party government is no more considered a pro-Palestine party because pro-Palestine graffiti was removed in its stronghold Khairpur that has evoked condemnation from pro-Palestine parties.
The youths had inscribed slogans for the liberation of Palestine and al-Quds as its capital and appealed to people to largely participate in the International Quds Day rallies. But, Khairpur administration, handpicked officials of PPP Sindh government ordered its removal that has disappointed and angered pro-Palestine Pakistanis.
People are asking whether PPP is Zulfikar Ali Bhutto's party who always defended the legitimate cause of Palestine.