Pakistan
Allama Raja Nasir condemns Shia killings in Quetta, Karachi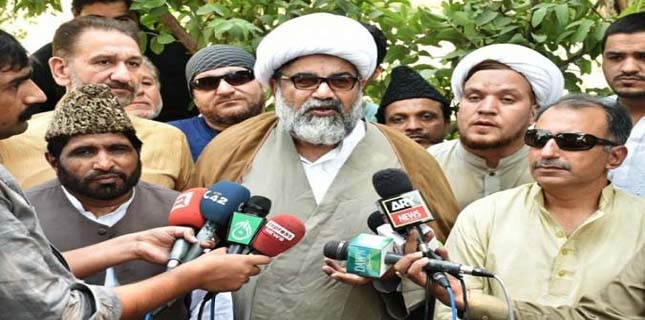 Majlis-e-Wahdat-e-Muslimeen secretary general Allama Raja Nasir Abbas Jafari has condemned the fresh wave of terrorist attacks on Shia Muslims in Quetta and Karachi saying that after Parachinar killings, provincial capitals of Balochistan and Sindh have been made killing field for Shia Muslims where government has lost it writ.
Speaking at a press conference at MWM's central secretariat he said that labourers were killed and Chinese were kidnapped in Balochistan because there was no writ of the government there.
He said had the National Action Plan been implemented in is true spirit, all terrorists would have been eliminated. He alleged that the government was victimising political opponents under NAP due to which terrorists got a free hand.
Allama Jafari said that not a single case of Shia martyr was referred to the military court by the government. He said that on the one hand, terrorists continue to kill Shia Muslims and on the other rogue elements of the security agencies kidnap innocent Shia Muslims without any case against them. He said that such Shias were being detained under habeas carpus that is illegal and unconstitutional.
He demanded their release forthwith. He also demanded stern action against all terrorists under Operation Raddul Fasaad and NAP.