Pakistan
Over 2.2 million devotees of Lal Shahbaz Qalandar set new record of pilgrimage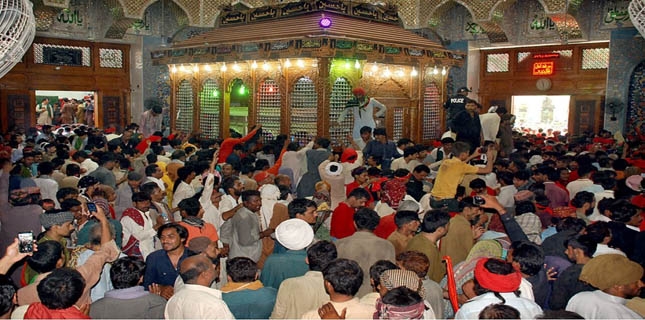 More than 2.2 million devotees of Hazrat Lal Shahbaz Qalandar visited his shrine on the annual Urs or anniversary setting a new record of pilgrimage of the shrine in the first two days of the annual ceremony at the shrine.
District Coordination Officer of the Sehwan Sharif said that it was the first Urs following the the most ravaging terrorism at the shrine of Lal Shahbaz Qalandar with record number of visitors.
DCO says over 2.2 million people attended the Urs ceremonies including Dhamaal in first two days.
Ceremonies in connection with the Urs of Lal Shahbaz Qalandar began Monday following the most ravaging terrorism on the shrine located in Sehwan.
The devotees in large number are visiting the shrine to mark the Urs. Moreover, the dhamaal is underway during the Urs ceremonies.
Accompanied with senior minister Nisar Khuhro, governor Sindh Muhammed Zubair visited the shrine and laid sheet.
Talking to media on this occasion, Governor Sindh said special security arrangements have been made on the occasion as devotees in thousands will arrive here for the next three days.