Pakistan
Terrorists who targeted Ghafoor Haideri want to destroy peace: Allama Sajid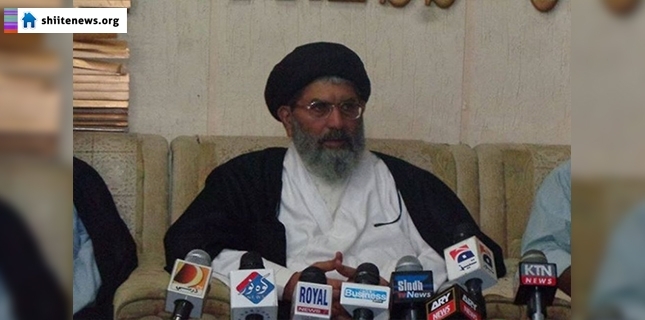 Allama Syed Sajid Ali Naqvi, chief of Shia Ulema Council Pakistan, has expressed concern on the loss of lives in the attack on the motorcade of Abdul Ghafoor Haideri of JUIF who is also deputy chairman of the Senate.
He prayed for early recovery of Deobandi cleric Haideri.
He said that the terrorists wanted to sabotage the peace in all over Pakistan by perpetrating that terrorist attack in Mastung district of Balochistan.
Allama Nazir Taqvi and Yaqub Shahbaz of SUC Sindh chapter also condemned the attack and demanded exemplary punishment to the terrorists involved in Mastung bombing.