Pakistan
Four more Deobandi Taliban terrorists hanged to death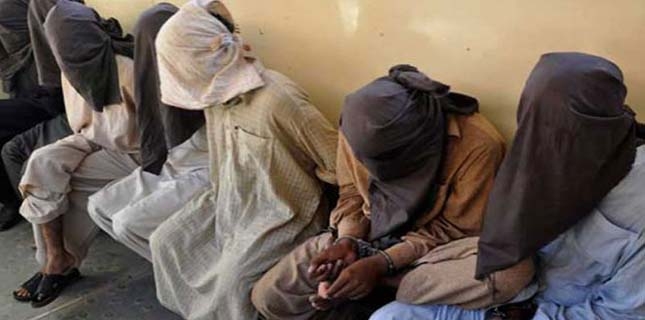 Four more hardcore Deobandi terrorists belonging to the banned Tehreek-e-Taliban Pakistan (TTP), who had been tried by military courts, were executed on Wednesday (today), the Inter-Services Public Relations (ISPR) said in a statement wihtout mentioning their sectarian identity.
These terrorists were involved in committing heinous offences relating to terrorism, including killing innocent civilians, attacking a mosque, destroying communication infrastructure and attacking personnel of Law Enforcement Agencies and Armed Forces.
All the four terrorists were active members of TTP and admitted their offences before the Magistrate and the trial court, and were awarded death sentences.
Qaiser Khan S/O Habib Khan was involved in killing of an innocent civilian and destruction of communication infrastructure.
Muhammad Umar S/O Saida Jan was involved in destruction of an educational institution and attack on Armed Forces of Pakistan, which resulted in death and injuries to soldiers.
Qari Zubair Muhammad S/O Sakhi Muhammad was involved in abetting a suicidal attack on a mosque, which resulted in death of soldiers, civilians and injuries to several others. He was also found with possession of fire-arms and explosives.
Aziz Khan S/O Ashber was involved in attack on Armed Forces and destruction of communication system which resulted in death and injuries to soldiers. He was also found in possession of suicide jacket.