Pakistan
Shia Ulema Council announces siege of CM House if demands not met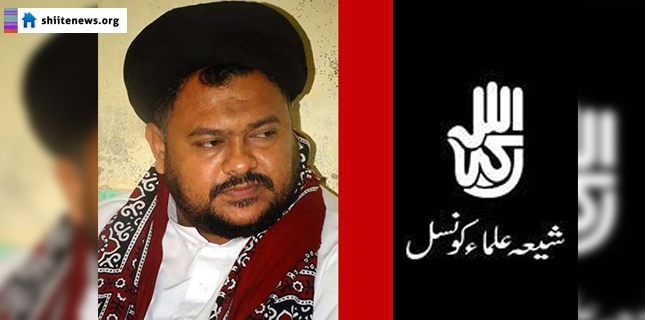 Allama Syed Nazir Hussain Taqvi, president of Shia Ulema Council, Sindh chapter, has warned the Sindh government to meet the legitimate demands regarding foolproof security at the holy shrine of Lal Shahbaz Qalandar and remove barriers for the devotees, otherwise SUC supporters would surround the Chief Minister's (CM) House in Karachi.
He said that the devotees are not allowed to gather at the courtyard of the shrine where old alam (sacred flag) was installed. He said that the government has not taken them into confidence on the progress of probe into the suicide bombing at the holy shrine of great Muslim saint Hazrat Lal Shahbaz Qalandar. He said people want to know how many terrorists and their facilitators have been arrested so far and how many have escaped the action and accountability.
Allama Taqvi said that all the culprits involved in the bombing and all their facilitators should be hanged to death.
He demanded that Shia Muslims should be allowed to observe their religious and cultural rites at the shrine and its courtyard. He said that Shia Ulema Council had been in touch with notables and people on possible siege of CM House.
The SUC provincial president said that they would take out a kafan posh rally that would surround the CM House in case the government doesn't meet their demands before the annual congregation at the shrine.