Pakistan
Mother of all terrorism eyes 2018 Elections to reach Parliament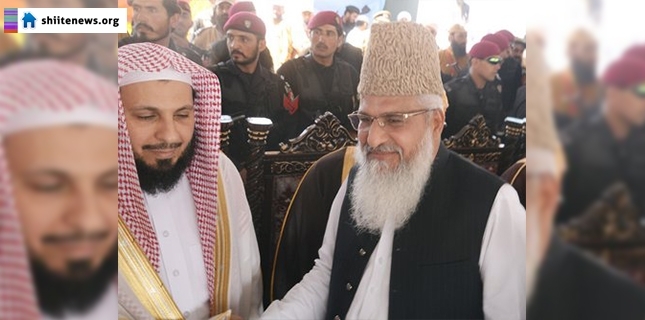 Banned Deobandi terrorist outfit ASWJ (formerly Sipah-e-Sahaba) is planning to reach Parliament by hook or by crook and for this they have explored the possibility of alliance of like-minded Deobandi parties.
Ahmed Ludhianvi, the ringleader of proscribed ASWJ told the media persons in Faisalabad that his (banned terrorist) party would contest 2018 elections and also trying to carve out an alliance of like-minded parties for that.
He made false claims talking to the media that his terror part never worked against the State despite the fact that his party is mother of all terrorism in Pakistan. His ASWJ or Sipah-e-Sahaba is mother organisation of Lashkar-e-Jhangvi and together they hired terrorists to perpetrate genocide against Shia Muslims, murder Sunni Bralevis, and suicide bombings at congregations, public places and also attacks on security officials and state installations across the country (Pakistan).
ASWJ terrorist Muavia Azam too was arrested by security agencies for his direct involvement in terrorism but Ludhianvi defended him.
It is strange that banned terrorist group's ringleader is allowed to talk to the media and also enjoy freedom to contest elections!