Pakistan
Ittehad-e-Ummat-e-Mustafa Forum formed to promote Sunni-Shia unity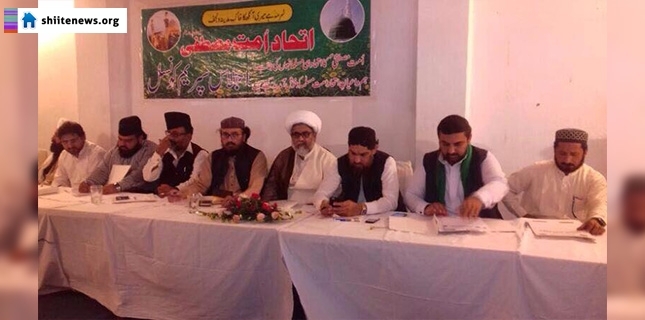 Sunni and Shia scholars and custodians of shrines of Islamic saints have formed an Ittehad-e-Ummat-e-Mustafa (PBUH) to promote unity among Muslims and defeat the forces of extremism and sectarianism in Pakistan.
The forum was established at a meeting of the religious scholars at Darul Uloom Hzibul Ahnaf where Allama Raja Nasir Abbas Jafari, chief of Majlis-e-Wahdat-e-Muslimeen also attended.
Allama Pir Shafa'at Rasool Noori was elected president and Syed Asad Abbas Naqvi was elected secretary general of the Ittehad-e-Ummat-e-Mustafa (PBUH) Forum.
Allama Nasir Abbas Jafari welcomed the establishment of the forum saying that Sunni and Shia Muslims are two arms of Islam and whoever plots to divide them are nobody else but enemies of Islam.
He said that message of the forum is the pledge that Sunni and Shia Muslims have come out to defend the ideology of Mohammad Ali Jinnah and Allama Iqbal and Pakistan. He vowed that nobody would be allowed to harm Pakistan and its ideology.