Pakistan
Mother of all bombs damage Shia village in Kurram Agency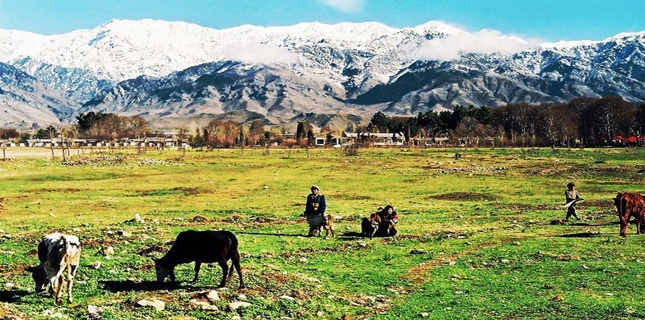 Report from Parachinar has it that the United States mother of all bombs (MOAB) which was dropped by the on an area in Afghanistan on Thursday last also left impact on the Pakistani side of the border, damaging buildings in Shia majority areas Kurram Agency. Locals said Shia mosque and Imam Bargah were also damaged.
Wide cracks appeared in several houses, a mosque and an Imambargah at Malana village in the foothills of Speen Ghar also known as White Mountain in Pakistan.
The snow-covered White Mountain serves as a natural barrier between the Afghan province of Nangarhar and the Kurram tribal region in Pakistan.
US officials claimed that MOAB targeted a base of the Daesh e group in Achin district which lies in the foothills of the White Mountain on the other side of the border.
Residents at Pakistani Malana village said they felt a tremor that shook their houses. "We felt light shocks, but did not realise it was because of a bomb," said Muhammad Hassan, a resident of Malana.
He said that wide cracks had appeared in several houses and mosques in the area. It also caused slight damage to houses in the Zeran area.