Pakistan
Hangu-based Shia leader injured in ASWJ terrorist attack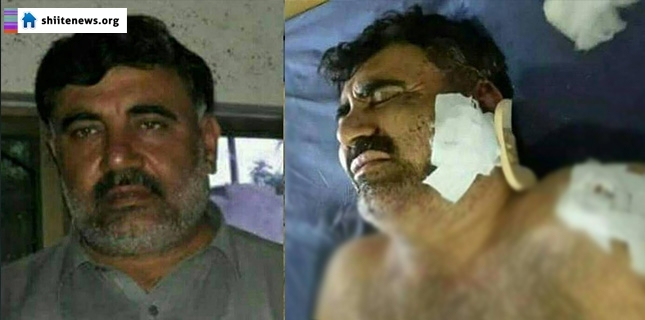 Notorious takfiris of banned Deobandi terrorist outfit ASWJ attacked a local Shia leader in Hangu district who was injured and rushed to hospital for treatment. The terrorist was arrested for murderous attack.
Zaheer Hussain, a Shia member of Hangu Peace Committee, Khyber Pakhtunkhwa province, came under attack in Hangu where proscribed ASWJ's Rafiullah was caught red handed for the murderous attack.
The proscribed ASWJ got energized after Saudi cleric and minister's visit and address at the centennial celebrations of Indian Deobandi party Jamiat Ulema-e-Hind in Pakistan's Khyber Pakhtunkhwa province.