Pakistan
Daesh terrorists stab Pakistani Muslim to death in Australia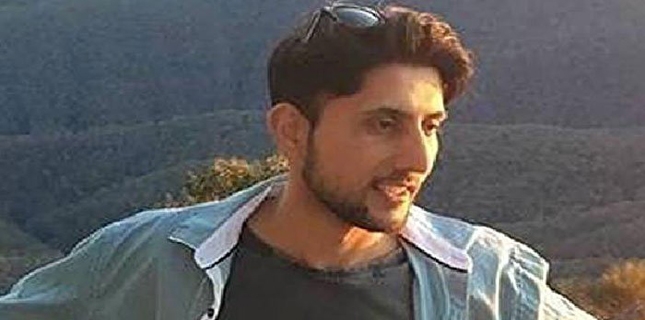 A Pakistani petrol station attendant was stabbed to death during an "absolutely horrific" crime spree in Australia, authorities said, fearing Friday that the attack was terror-linked. Takfiri Wahhabi terrorists group Daesh, the co-religionists of Saudi royal family are accused of the attack.
Sydney´s Daily Telegraph reported that "IS" appeared to be scrawled in blood on a window at the petrol station, referring to the Daesh group. The 29-year-old man, identified as Zeeshan Akbar, was found with multiple stab wounds late Thursday after allegedly being attacked by two teenage boys. Police believe the pair, aged 15 and 16, went on a rampage, allegedly stabbing another man in the stomach, hitting a third with a tyre iron and a fourth with a beer bottle.
Authorities did not confirm the gruesome details but Deputy Commissioner Catherine Burn said "there was physical evidence at the scene which does go to our view that this might be an act of terrorism".
"We don´t know the motivation. We don´t know what might have led to this. All we know again is that there are very, very serious crimes," she told reporters at a press conference in Sydney.
The boys were arrested early Friday after being chased by New South Wales state police into the Australian Capital Territory.
The Sydney Morning Herald said one of the teenager´s mothers thought her son had been radicalised in recent weeks.
Burn added that both were known to police for other offences, but not terrorism.
The 16-year-old was being investigated for terror links, she said.
Local police commander Superintendent Rod Smith described the incident as "absolutely horrific" and said "it doesn´t get more serious than this".
Prime Minister Malcolm Turnbull called it "shocking" and reiterated concerns about the radicalisation of youths.
Counter-terrorism police have made a series of arrests since late 2014 across Australia and say they have prevented 11 terror attacks on home soil in the past two years.
But several attacks have taken place, including the murder of a Sydney police employee in 2015 by a 15-year-old boy, who was then killed in an exchange of gunfire with officers.
The young age and radicalisation of many of those detained has been a growing concern for authorities.
Last year parliament passed new legislation to lower from 16 to 14 the age at which individuals can be subject to a control order, which aims to prevent a terror attack by limiting a person´s movements, communication and activity.