Pakistan
IGP Punjab contradicts his own policemen on banned Lashkar-e-Jhangvi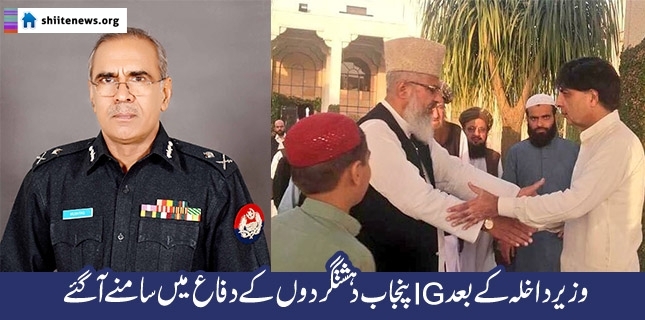 Although the Counter Terrorism Department (CTD) of Police has been reporting killings of Lashkar-e-Jhangvi terrorists in encounters in many parts of Punajb even this year, Inspector General of Punjab police claimed that there was no Lashkar-e-Jhangvi in Punjab!
IGP Punjab Mushtaq Sukhera has told Saleem Safi in his Geo News talk show Jirga that there was no Lashkar-e-Jhangvi in Punajb province. He also made another false statement that Sipah-e-Sahaba aka ASWJ of Ahmed Ludhianvi also had not raised takfiri slogans or takfiri materials during their writings and speeches against Shia Muslims for last two years.
As a matter of fact, in October 2016, proscribed ASWJ was allowed to hold a gathering despite imposition of section 144 in Islamabad that was applied to Imran Khan's party and Sheikh Rashid selectively. Ludhianvi's supporters raised provocative takfiri slogans and made hate speeches in Islamabad. IGP Punjab may say that Islamabad was not under his jurisdiction but Islamabad gathering was another proof that ASWJ remains a takfiri terrorist outfit that was banned by the State of Pakistan.
Hence, softening narrative of Punjab police about a banned terrorist outfit is a proof of what Saleem Safi wrote in his latest article in Urdu daily Jang that ruling PMLN and its Punjab-based leadership has a different policy about the banned terrorist outfits based in Punjab such as Punjabi Taliban and their ringleader Ismatullah Muavia.
IGP Punjab should read the news of encounter of CTD police Punjab about its encounters in January and February in which CTD Punjab said Lashkar-e-Jhangvi terrorists were killed and they were planning to hit key high profile installations.