Pakistan
Bodyguard belonging to Sipah-e-Sahaba got Chaudhry Aslam killed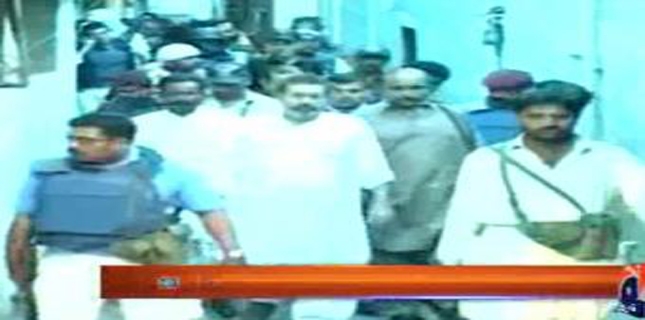 Investigators probing the death of Superintendent of Police (SP) Muhammad Aslam Khan aka Chaudhry Aslam of the Crime Investigation Department (CID) revealed the officer's own driver-cum-bodyguard was involved in his murder because he belonged to banned ASWJ (Sipah-e-Sahaba), a Deobandi takfiri terrorist outfit, mother of Lashkar-e-Jhangvi.
Chaudhry Aslam was martyred in 2014 when his convoy was attacked using an Improvised Explosive Device (IED) planted in a vehicle on the Lyari Expressway. According to then SP Muqadas Haider, "the explosion was so powerful that the vehicle's wreckage was thrown some 20 to 30 feet away from the site of the explosion".
Suspects being held by the CTD revealed that Kamran, who was at the time behind the wheel of Aslam's pickup truck, was involved in the attack and was in fact, a member of the banned Sipah-e-Sahaba, which later reinvented itself as banned Deobandi Ahle-Sunnat-Wal-Jamaat (AWSJ) group.
Kamran gave information regarding Aslam's movement to his killers including Naeem Bukhari, Karachi chief of Lashkar-e-Jhangvi (LeJ). Suspects in the case in police custody revealed that police constable Kamran helped in conducting reconnaissance for the murder.
Kamran gave information about Aslam to Imran Bhatti, a police informant who was later arrested by the Rangers, the suspects revealed.
The suicide bomber was called by Imran Bhatti from South Waziristan, revealed Qari Javed, Zafar Saeen, Wazir and Hasan alias Shah Jee during interrogations.
Who was Chaudhry Aslam
Chaudhry Aslam was seen as one of Pakistan's toughest police officers. He survived several attacks on his life, including a suicide attack on his residence in September 2011 in which eight people were killed
Starting his career as an ASI in 1984, Muhammad Aslam Khan, commonly known as Chaudhry Aslam, was serving as the Superintendent of Police (SP) of the Central Investigation Department (CID). He had served as a station house officer (SHO) at a number of tough police stations in the metropolis.
He originally hailed from Mansehra in Khyber Pakhtunkhwa and Chaudhry was added in front of his name due to his role in the Karachi operation.
In 2010, Khan was appointed as a head of the Investigation Wing of the CID. Earlier, he also headed the Lyari Task Force (LTF) to uproot gangsters from Lyari.