Pakistan
Terrorism will not be defeated by closure of Pak-Afghan border: Shireen Mazari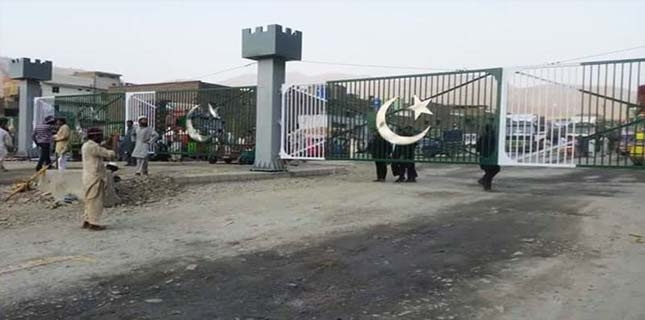 Pakistan Tehreek-i-Insaaf's (PTI) chief whip Shireen Mazari on Tuesday criticised the government's decision to seal the Pak-Afghan border, saying it was not solution in the country's fight against terrorism.
"Terrorism will not be finished by closing the Pakistan-Afghanistan border," Mazari said during a session of the National Assembly.
Pakistan's border crossings with Afghanistan had been sealed in the aftermath of a suicide bombing at the shrine of Lal Shahbaz Qalandar in Sindh ─ the deadliest in a series of recent attacks in the country.
The military leadership had claimed the attacks were carried out by militants operating from safe havens in Afghanistan.
Mazari asked why Defence Minister Khawaja Asif had alleged a day earlier that India is conducting terrorist activities in Pakistan when Prime Minister Nawaz Sharif had said during a recent visit to Turkey that Pakistan wants to do business with India.
"If terrorism can be defeated by closing the Pak-Afghan border, then why not close the Wagah border as well?" Mazari asked. "What is our foreign policy and who develops it?" she added.
Pointing to the Army's recently-launched Operation Raddul Fasaad, Mazari also questioned why the policies that had created "fasaad" (discord) in the country had not been done away with.
Adding to Mazari's criticism of Pakistan's foreign policy, PPP MNA Shahida Rehmani, pointing out that India was improving its relations with Arab countries, asked: "where do we stand?"
She added that Pakistan's relations with America also did not seem to be improving.
The MNA said that while the China-Pakistan Economic Corridor was a "good" project, "relating it to all of the country's problems was not a clever appraoch"
In response, Federal Minister for States and Frontier Regions Abdul Qadir Baloch said it is unfortunate that Pakistan's relations with Afghanistan have never been cordial.
Baloch claimed the present government had made efforts to improve the relationship, pointing out that Pakistan is currently hosting three million Afghan refugees.
Defending the government's decision to seal the Pak-Afghan border, the minister said there was an important reason for it.
"Evidence of Indian and Afghani agencies assisting terrorism is Pakistan is available," he claimed.
"The purpose of closing the border is to pressure the Afghan government to take action against terrorists."
He said peace in Pakistan is related to peace in Afghanistan and while "we are ready to provide Afghanistan with all the required assistance, how many bodies can we bury?"