Pakistan
Shah Mehmood calls for united political response to defeat terrorism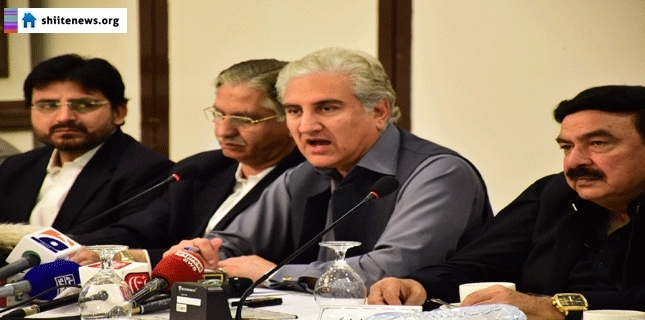 Vice chairman of Pakistan Tehreek-e-Insaf Shah Mehmood Qureshi has urged that all parties would have to play their role against terrorism and exert pressure on government to act upon National Action Plan wholeheartedly.
Speaking at an All-Party Conference hosted by MWM in Islamabad against takfiri terrorism, Shah Mehmood said that terrorism destroyed Pakistan hence all should have to ponder upon crushing response to the menace.
He said that anti-terrorism courts should have to be activated and police should have to be imparted needed training to help eliminate terrorism.
Pakistan Tehreek-e-Insaf endorsed the final communiqué adopted at the end of the All Party Conference hosted by Majlis-e-Wahdat-e-Muslimeen yesterday.