Pakistan
Pakistan informs Afghan govt Jamaatul Ahrar operating from sanctuaries in Afghanistan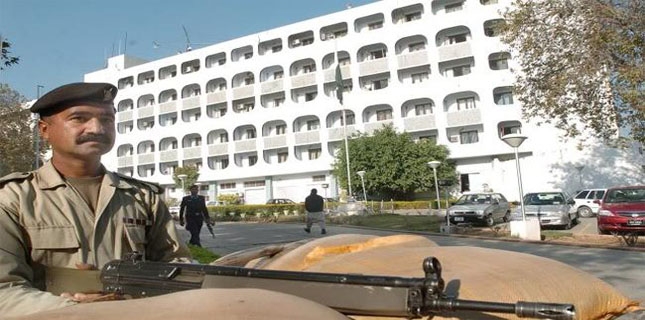 An official from the Ministry of Foreign Affairs (MoFA) met Afghan Deputy Head of Mission Syed Abdul Nasir Yousafi in Islamabad on Tuesday to address militant attacks in Pakistan by factions operating in Afghanistan, said a press release from MoFA.
United Nations and European Commission (UN&EC) Additional Secretary Tasnim Aslam raised the "grave concern [Pakistan has] about the continuing terrorist attacks on Pakistani soil by the terrorist outfit Jumaat-ul-Ahrar (JuA) [operating] from its sanctuaries inside Afghanistan," the release read.
Aslam also informed Yousafi that Afghan authorities had been informed "earlier" about "actionable intelligence" where Pakistan pressed Afghanistan "to take urgent measures to eliminate the terrorists and their sanctuaries, financiers and [facilitators] operating from its territory," the statement read.
The additional secretary also shared an 'aide-memoire' with the Afghan deputy head of mission, which contained "details of the terrorist attacks and supporting information".
Govt action
Following Monday's horrific suicide attack on Lahore's Mall Road, which claimed 13 lives and left over 100 people injured, Punjab's law enforcement agencies have launched a province-wide crackdown on banned militant organisations.
The body parts of the suspected suicide bomber have been sent for DNA test to establish his identity.
Officials involved in the investigation into the incident said that senior police officials were the main target of the suicide bomber who blew himself up during a protest by chemists.
They said that Jamaat-ul-Ahrar, an offshoot of the Tehreek-i-Taliban Pakistan which claimed responsibility for the attack in a statement, had attached a photograph of the bomber to the statement.