Pakistan
Attack on Shia cleric: AJK PM orders IG for immediate arrest of attackers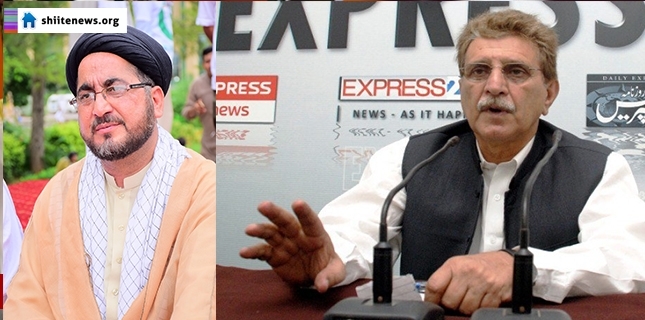 Azad Jammu and Kashmir Prime Minister Raja Mohammad Farooq Haider has ordered the Inspector General Police of the AJK to ensure immediate arrest of the terrorists involved in the murderous attack on Allama Tasawwur Naqvi al Javadi, secretary general of Majlis-e-Wahdat-e-Muslimeen.
AJK PM Farooq Haider spoke to renowned Shia scholar Mufti Kifayat Hussain Naqvi and expressed sympathy with him and Shia community. He condemned the terrorist attack on said Shia cleric.
He has earlier ordered the relevant authorities for provision of needed medical facilities for the required treatment of the injured Shia cleric and his wife.
He said that AJK is a peaceful region and Kashmiris live with harmony as they are tied in the relation of brotherhood. He said no criminal would be allowed to disturb peace and harmony in the AJK.
He sought report from other law enforcement agencies as well and directed all to inform him on the progress of the probe.