Pakistan
Defending terrorists under Defence of Pakistan Council?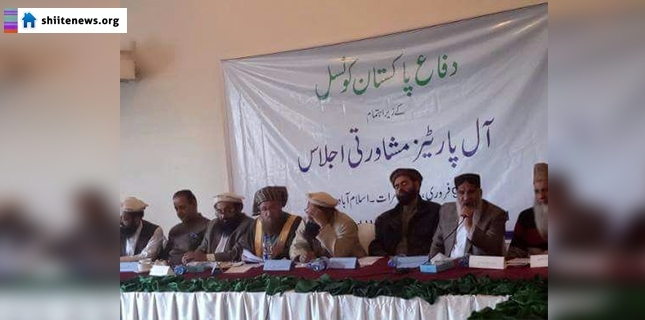 Difa-e-Pakistan or Defence of Pakistan Council met in Islamabad, the capital city of Pakistan in which many ringleaders of banned terrorist organizations participated because they too are members of the council!
All-Party Consultative Meeting of the said Council was held in Islamabad where all key government departments' headquarters and security agencies headquarters are situated. Neither intelligence officials take notice nor civilian government pay attention to requirements of the Constitution and laws of Pakistan against the banned terrorist outfits' ringleaders?
Inaction against banned outfits is a cruel joke with Pakistan and its founder Mohammad Ali Jinnah whom these ringleaders of banned outfits publicly declare infidel.
Federal Interior Minister too remains silent against the terrorists. Instead, he doesn't feel sorry for his meetings with the banned terrorists organizations leaders.