Pakistan
Second anniversary of Shikarpur Shia massacre being observed today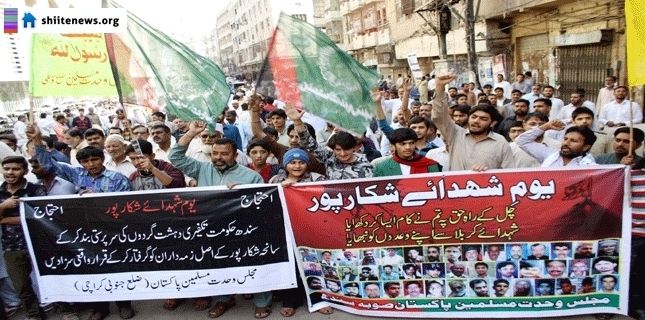 Shia Muslims are observing the second anniversary of massacre of more than 61 namazi Shiites due to suicide bombing during Friday prayers in Imam Bargah Karbala of Shikarpur district of Sindh province.
A mourning congregation is being held in Shikarpur where senior Shia scholars have arrived to address a mammoth gathering of mourners.
Deobandi terrorist outfit Lashkar-e-Jhangvi, sister wing of proscribed ASWJ of Deobandis had claimed responsibility for the Shikarpur suicide bombing in 2015.
Shia Muslims had carried out a protest Long March from Shikarpur to Karachi where Sindh chief minister assured them of meeting their legitimate demands.